Right now in our homeschool we are focusing on sight words. My little guy has been working extra hard to learn to read. As you know I love to create tools to help him learn a little easier. He is a hands on kind of kid. In fact he is what is known as a kinesthetic learner. Most preschool aged children are. They learn through play and hands on experience.
To help my little guy learn I created a printable, that we laminated and cut apart, to build our sight words.  Here is what it looked like as I was cutting it all up. I am focusing on the first 25 of Fry's sight word list.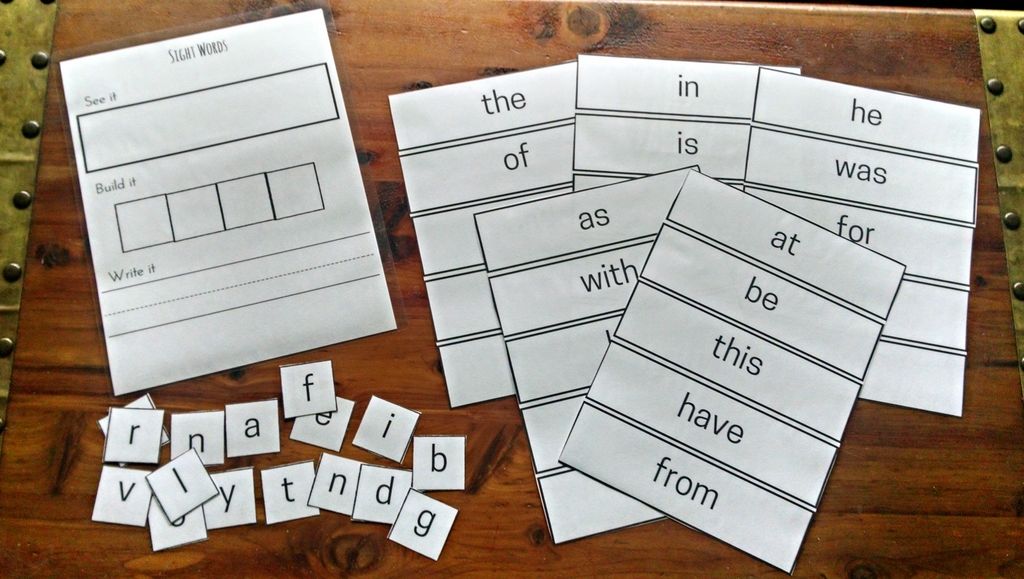 Fry's list is actually a list of 1000 high frequency words that are the most commonly used in reading and writing. Sight words are meant to be recognized instantly.
There are two commonly used sight word lists. One is the list created by Fry. The other is called the Dolch Sight Word list. You might wonder what the difference is as you begin to teach your child their sight words. Both lists contain words that can not be taught visually. Sight words are adjectives, adverbs, pronouns, and other words that are used to give a sentence its structure.
The Dolch sight word list is created with 220 sight words that were most common in the 1900's. Fry's list contains all of the Dolch sight words but also covers words that are more common in today's language. Fry's list is an updated and more encompassing version. It is also a list of 1000 words verses 220. For that very reason I have decided to break up the sight words into groups of 25 as we work on them.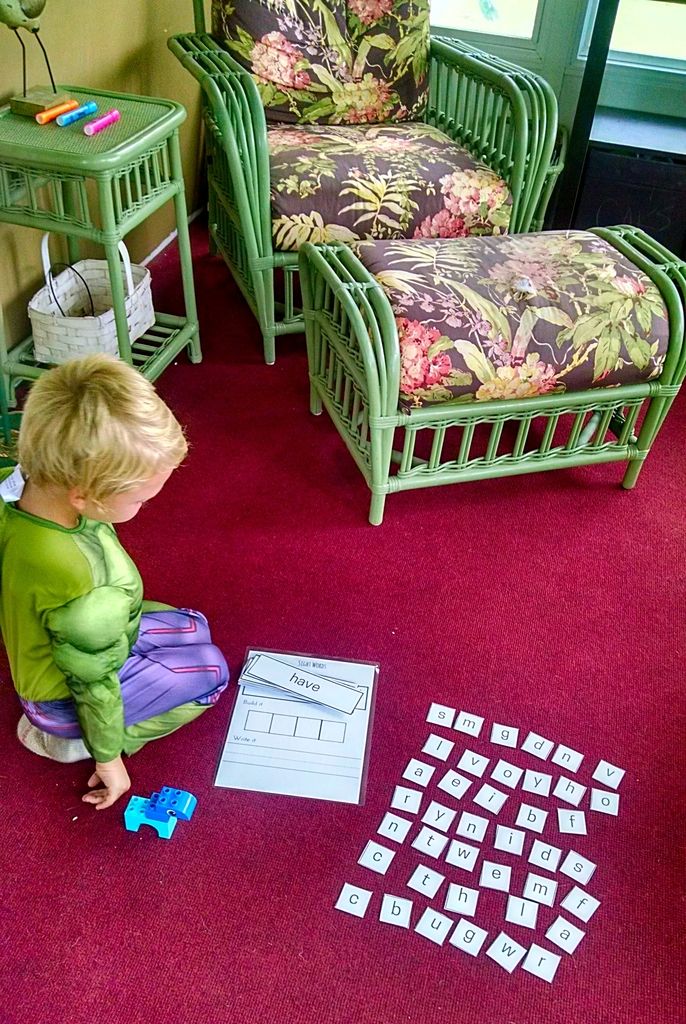 To get a copy of this free printable simply click on the picture below and it will take you to the file, or you can use the button. I laminated everything and had planed to use Velcro dots on the back of the peices and on the "See it, Build it, Write it" Board but honestly that would have been a TON of Velcro dots. It words just fine without them so I just keep everything in a large envelope. We use a dry erase marker for the write it part, which works lovely on the laminated paper. Enjoy!
[maxbutton id="6″]