This post may contain affiliate links which provide funding for our website. See our full disclosure policy at the bottom of our website.
Why do we use a morning board? It gives my family a structured way to begin each homeschool day. We start every morning together, filling in our morning board and having a bit of circle time. I make sure that we are very casual about it. We sit together on the floor and start by just asking everyone about how their day was yesterday. Then we talk about the things we will learn that day, and if there is anything in particular, they want to learn about. We sing songs, tell jokes relating to our unit studies. Then we fill in our morning board.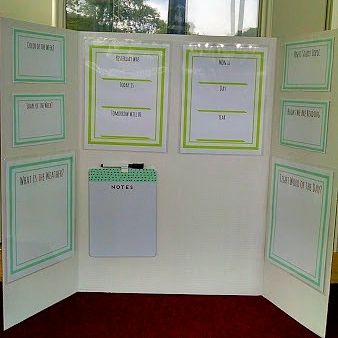 Our morning board lets us know what we have planned for the week. It gives an idea of what to expect out of ourselves. It definitely holds us accountable in a way. We are shown exactly what our goals are for the week. At the end of the week, we can look at our morning board and say "did we really learn this?" If so our morning board is erased and ready for a new week.
It also helps me get the kids started in the morning. It's a great way to start our morning without any screen time. Screen time is such a pitfall in my house. The morning board is so fun because it's interactive. I let my kids run outside and check the weather. They can do fun things on our notes section. For instance, if it's snowed overnight, we may measure how many inches we have in our backyard. They get to tell me what to fill in, which boosts their confidence and engages them.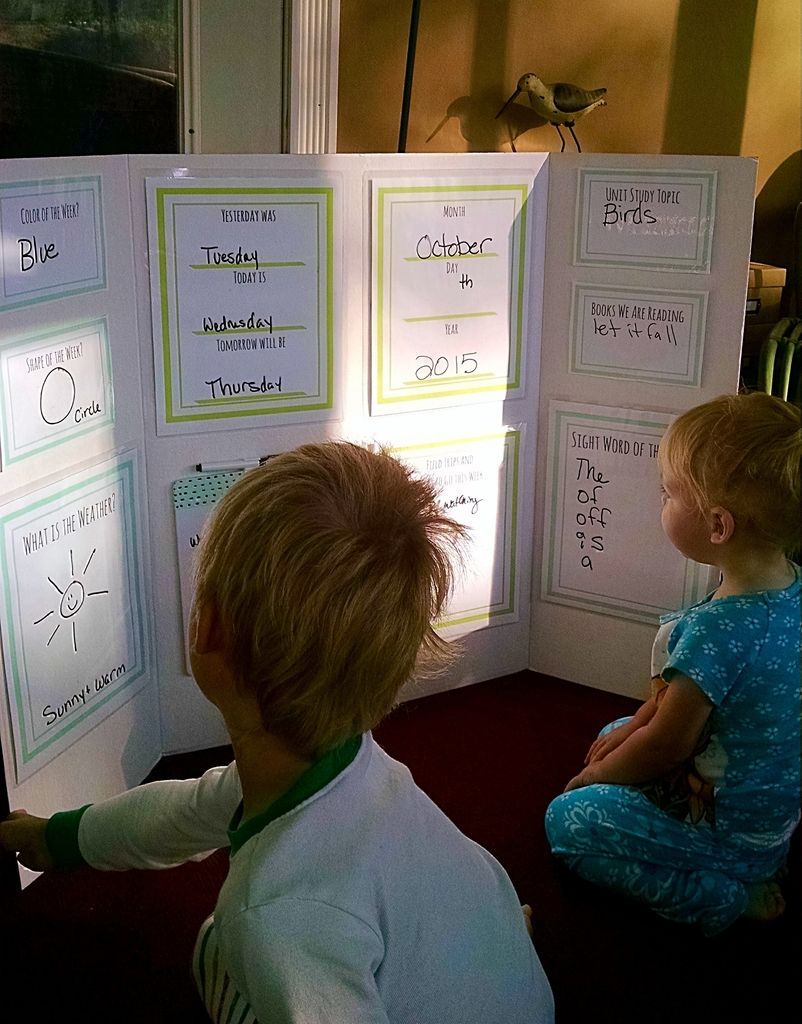 To create my morning board I found a tri-fold project board at the dollar tree. They are found virtually everywhere, though. Walmart, Joanne's, Micheal's, Target, they all have them.
Laminating sheets for your printables so they are able to be written on with dry erase marker. These laminating sheets from Amazon are by far the best price I have come across: 100 3mm sheets for $12.99!
Then I used Scotch mounting squares to place everything on my morning board. They were a little tricky for my son to apply. I ended up  just having him peel the backing off, and I placed the squares on the back of our pages and applied them to the board.
Here is a link the printables. Simply click on the picture below to be directed to the printable pack. I hope you have as much fun creating and using your morning board as we did with ours!