Here is  a fun color sorting activity for your tot. You will need a black marker, Velcro dots, Popsicle sticks crayons and paint color chips from the hardware store or Walmart. I also grabbed a piece of card stock to create a Popsicle template so all my Popsicle were the same shape.
First I created a template for my popsicle with my card stock and cut it out. Then I traced the template on to the back of each of my paint chips, and cut them out. I colored my popsicle sticks with a coordinating color. I also labeled the sticks with the color name (I thought of this after I took my picture). This helps my little girl recognize her color names. Once that part was complete I added one side on my Velcro dot the back of my Popsicle and the other to my Popsicle stick.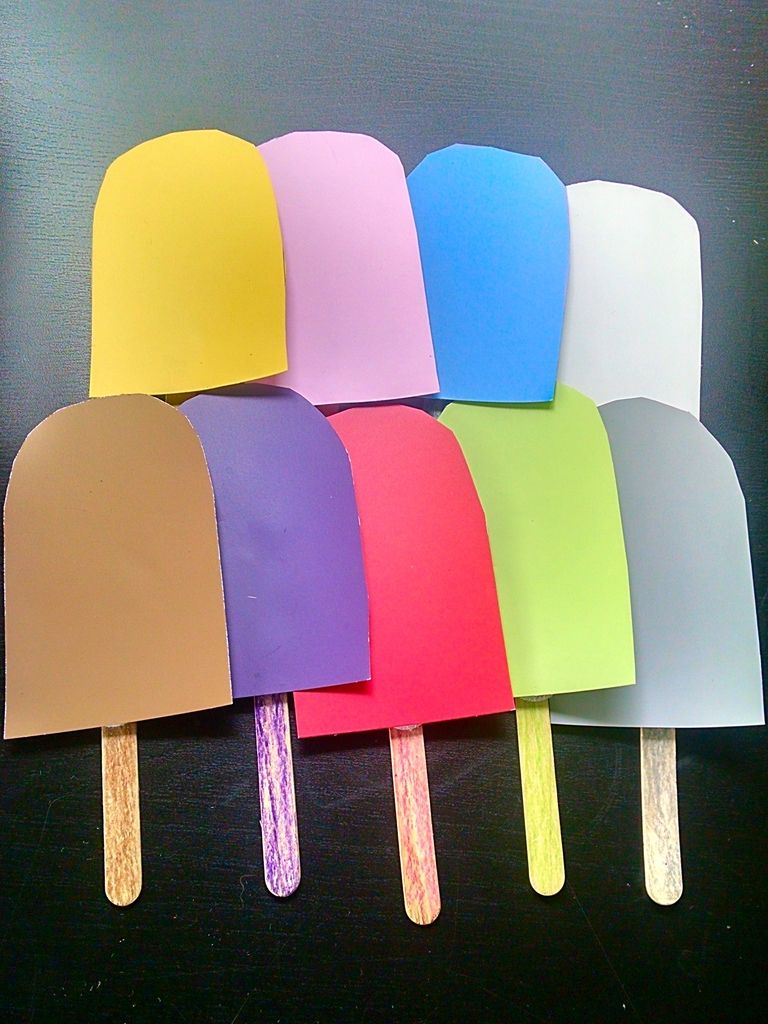 Be aware that it was harder then I thought it would be to pull the two parts of my Popsicle apart. If your afraid the Velcro will be a little difficult for your tot to pull apart, I would use a magnet instead. Once my project was complete I handed them over to my daughter to play.